2016 UPDATES:
New Gray Nicolls Club Kit
Full details can be found

here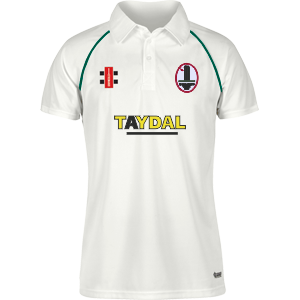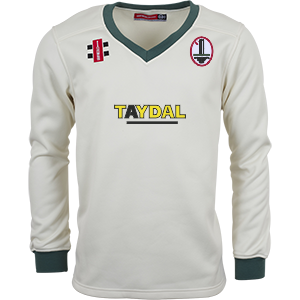 ---
10th April - NatWest Cricket Workforce day
Time to gt everything ready for the first game of the season.
Help will be needed putting the tarpaulins back on the covers, cleaning
the net areas, moving sightscreens and general tidying up of
the ground .

---


New ECB guidance on Cricket helmets read

here

---


100 Club winners list updated: Check

here


---
30th March; 6th April & 13th April - Indoor Nets at Ipswich School
---
2015 PLAYER OF SEASON AWARDS
For those who were unable to attend the AGM below are the details of the various awards that were made:

Stoggell / Hughes Trophy – Club Member of the Year – John Stoggell
Darren Fitch Trophy – Youth Section Merit award – Martin White
Under 15 XI Most Improved Player of the Season – Ramneek Sahota
Sunday XI Fielding Award – Bryn Wilkinson
Sunday XI Bowling Award – Nathan Oakley (9 wkts)
Sunday XI Batting Award – Adam Storey (293 runs)
2nd XI Fielding Award – Dillon Strathcole
2nd XI Bowling Award – Atul Bhakare (24 wkts)
2nd XI Batting Award – Jeghadish Kumar (263 runs)
1st Fielding Award Clive Summers Memorial Trophy – Deepak Manohran
1st XI Bowling Award – Nigel Howlett (31 wkts)
1st XI Batting Award – Suresh Kumar Mathan (578 runs)
---
NEW CLUB HOUSE
For those of you who haven't been to Ransomes since the end of the season here is a link to some pictures of the new club house foundations.
---
END OF SEASON TIDY-UP
6 SEPTEMBER 10.00am
We are intending to hold an end of season tidy up session, where things such as the nets, sightscreens, scorebox and covers are all put away securely for the winter.


In the past these tasks have been left to one or two individuals, so anyone who can spare an hour or two will be welcomed.
The building contractors arrive on the ground on 7 September to start building the new pavilion, so we need to ensure everything sorted before this date as access to the ground may be limited after this date.
---
CRICKET WORLD
PERFORMANCE OF THE WEEK (13 JULY 2015)
Neal Schofield's bowling spell against Tuddenham CC was selected as one of the Cricket World's performance's of the week.
His performance can be compared to the other weekly nominations by clicking here.
---
2015 JUNIOR SUMMER SCHOOL
This years Summer School for juniors aged 8-15 will be held on the Tuesday 28th July and Wedensday 29th July between 10am and 3pm.
Numbers are limited to 40, but open to both members and non-members of St Margaret's Cricket Club
Full details of this year's summer school can be found by downloading the invitation letter and form from here:
---