NEW CLUB HOUSE
For those of you who haven't been to Ransomes since the end of the season here is a link to some pictures of the new club house foundations.
---
END OF SEASON TIDY-UP
6 SEPTEMBER 10.00am
We are intending to hold an end of season tidy up session, where things such as the nets, sightscreens, scorebox and covers are all put away securely for the winter.


In the past these tasks have been left to one or two individuals, so anyone who can spare an hour or two will be welcomed.
The building contractors arrive on the ground on 7 September to start building the new pavilion, so we need to ensure everything sorted before this date as access to the ground may be limited after this date.
---
CRICKET WORLD
PERFORMANCE OF THE WEEK (13 JULY 2015)
Neal Schofield's bowling spell against Tuddenham CC was selected as one of the Cricket World's performance's of the week.
His performance can be compared to the other weekly nominations by clicking here.
---
2015 JUNIOR SUMMER SCHOOL
This years Summer School for juniors aged 8-15 will be held on the Tuesday 28th July and Wedensday 29th July between 10am and 3pm.
Numbers are limited to 40, but open to both members and non-members of St Margaret's Cricket Club
Full details of this year's summer school can be found by downloading the invitation letter and form from here:
---
NATIONAL CRICKET PLAYING SURVEY 2015
The ECB are again asking players to participate in a player survery to identify issues affecting those involved with cricket at all levels.
Please click here on the link to go to the survey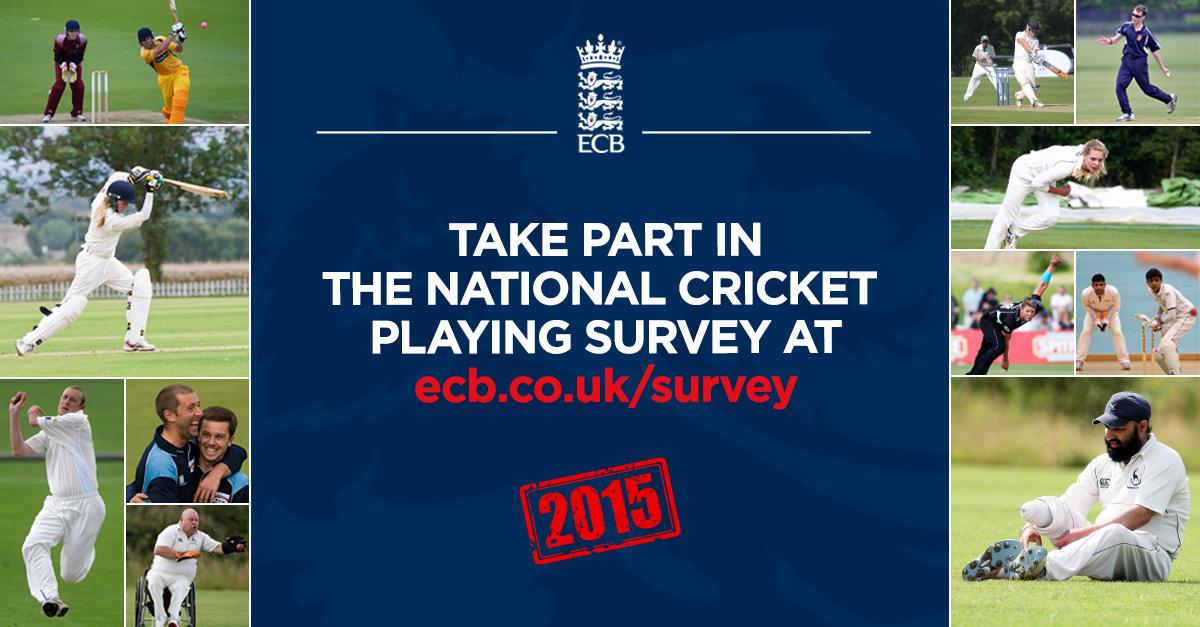 Please take a few minures to complete the survey. Last year enough members completed the survey to enable us to win £50 # which covered the cost of our league affliation fee,
There are also prizes available for individuals to win including tickets to this years Ashes.
Please click here on the link to go to the survey
---
NATWEST CRICKETFORCE DAY
11 April 2015 - 9.30 to 13.30
---
INDOOR NETS
Dates for the diary.
WEDNESDAY 1st APRIL 8.30 pm – 10.00 pm
WEDNESDAY 8th APRIL 8.30 pm – 10.00 pm
WEDNESDAY 15th APRIL 8.30 pm – 10.00 pm
Indoor nets will again be held at Ipswich School, Henley Road entrance (near Post Box).
A small charge to defray costs will be made - Seniors £2.50; Juniors £1.00.
---
SAINTS KIT
At Details of club kit can be found on the the dedicated page


---
SCORERS TRAINING COURSE


At the AGM last October the Marshall Hatchick Two Counties Championship agreed to organise an introduction to scoring course.
Many Clubs do no have scorers and rely on the players to do the honours. Last season there were many errors in reported scores and the lack of scorers is a real concern.
The courses are being funded by the Two Counties and clubs are urged to take advantage of this offer and train those players who invariably end up with the scorebook. You never know you might even find a regular scorer.
The details of the courses are as follows:-

WED 18th MARCH at Bury St Edmunds C.C. 7p.m. prompt.
MON 30th MARCH at East Bergholt C.C. 7p.m. prompt
Anyone interested needs to speak to Norman before the 9 March to ensure that we can get a place on one of the courses.
---
NEW PAVILION DESIGN ANNOUNCED
Ipswich Evening Star 22 January 2015
Larger images can also be seen here: Floor Plan & photo
---